Busy Little Beavers
Your child will receive the individualized attention needed for safe and effective learning, which prepares them for everything that lies ahead on the road of life.
Call Us Today

Private Academic Pre-School
We are a Pennsylvania Department of Education licensed private academic preschool

Pre-K Counts
Pennsylvania Pre-K Counts provider

All children need a solid foundation for academic and social success. Busy Little Beavers has been preparing children to be life-long learners since 1992 in a safe, nurturing environment.
This center keeps impressing as they reach for bigger and better goals and making it a great place for our kids! Above and beyond. All of the staff is so kind!
Stephanie (Facebook)
All three of my kids had the privilege of attending this school. I am always impressed with the new things that they have going on with their children!
Victoria (Facebook)
My husband and I enrolled our daughter in Busy Little Beavers when she was 4 months old. She was born premature and was extremely tiny for her age. Dropping our daughter off her first day was one of the of the hardest things my husband and I have ever done given all that she had undergone. We could not have asked for any better care. The staff were extremely attentive to her every need. She grew and developed more than we could have ever imagined. Jennifer Enterline is so passionate about providing the absolute best care for all her children. Programs offered at Busy Little Beavers identified a vision problem with our daughter at age 4. She underwent cataract surgery in both her left eye and her right eye at age 4. Uncovering her vision issues so early allowed us to take all the necessary steps to begin the surgical and healing process before she started kindergarten. The staff was with us every step of the way. When you enroll your child at Busy Little Beavers your "family" grows exponentially. When it came time for kindergarten she was extremely prepared thanks to the efforts of the Pre-K teachers. Words cannot express the thanks that my family has for each and every staff member at Busy Little Beavers that have been a part of our family for almost nine years. I truly believe our daughter would not be thriving as well in school and all her extracurricular activities had it not been for the dedicated and passionate staff at Busy Little Beavers. We are incredibly blessed.
Stacey & Dan G.
When your
16 month old
is frustrated and waving her hands at you, crying, and you suddenly realize she is using sign language to tell you something, and your three year old is able to interpret it and tell you what she needs… An
absolutely awesome
moment for me, and also a moment to pause and yet again be so
so
very grateful for the phenomenal daycare and preschool we have been blessed with for the last three and a half years. You all don't hear enough how wonderful and appreciated you are. Thank you for helping make moments like this possible. I hope you know how much it means to working moms to know how fulfilled their children are when they are away from
us!
❤
️
-Erin K.

Learning
Our proven curriculums support learning through play.

Caring
We emphasize empathy in a warm and caring atmosphere.

Knowledge
Helping your child prepare for kindergarten.

Nutrition
Healthy options support learning and growth.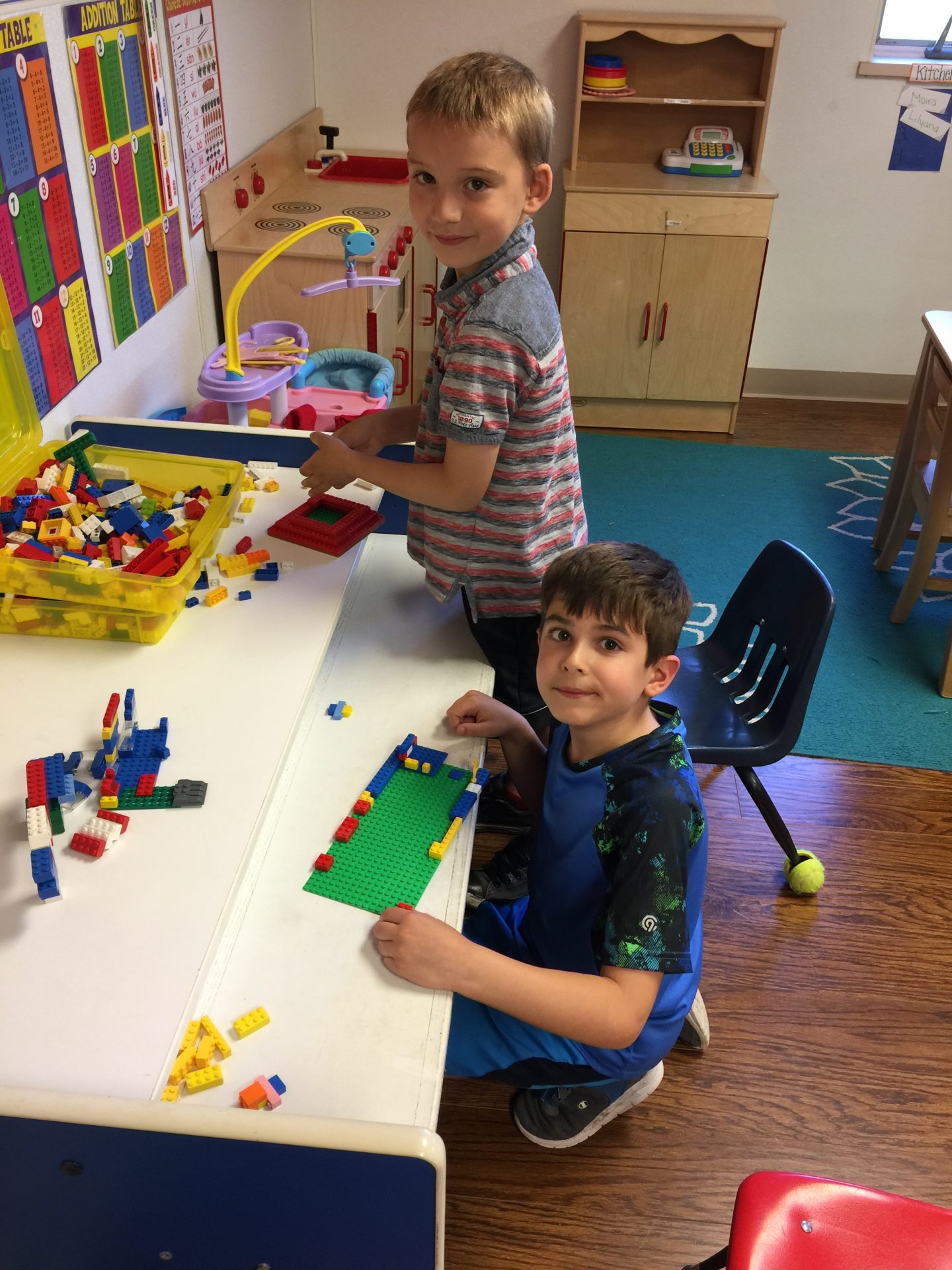 Keystone STARS is a quality rating system that promotes quality improvement in early learning and development programs and school-age childcare. A Keystone STARS designation informs parents that their children are in a safe, respectful environment in which they are learning new things every day to support their current and future successes in school and in life.
Since the inception of the Keystone STARS program in 2002, the Performance Standards  have been the bedrock of the program. The standards are guided by the principle that quality early learning programs are the foundation for children's success, and investment in the early care and education of Pennsylvania's children is an investment in the future. Therefore, the Keystone STARS Performance Standards reflect research-based practices to improve outcomes for children.
Early learning programs participating in Keystone STARS can earn a quality rating score from a STAR 1 to a STAR 4. At each level, programs must meet certain quality standards in four key areas: staff education, learning environment, leadership/management, and family/community partnerships. The higher the STAR level, the higher the quality standards.
High quality early learning programs will offer your child a stimulating, nurturing environment which should help prepare them for school and to reach their full potential. Quality environments provide a stimulating, loving atmosphere in which children will thrive. The Performance Standards for Keystone STARS quality-rated providers are guided by the principle that qualkutt early learning programs are the doundartion for children's success, and investment in the early care and edcation of Pennsylvania's children is an investment in the future.
At Busy Little Beavers we know that each child is an individual, and learns through different methods, and at different rates. This is why when educating young children, it is important to use a curriculum that both challenges and individualizes each child. The Creative Curriculum is our curriculum of choice because it incorporates social/emotional, physical, cognitive, language and literacy, math, science & technology, social studies, arts, and English language acquisition- every dimension necessary for your child to learn successfully'.